Project Manager and Co-Investigator, Improving End-of-Life Care in First Nations Communities
Holly Prince is the Project Manager and a Co-Investigator on the project. She has a Master's degree in Social Work from Lakehead University and a Native Mental Health Worker Diploma from Confederation College. She is married and is the mother to three beautiful children. She is also a member of the Red Rock Indian Band.
Holly's research expertise is in community-based and applied health services research using participatory methods. Her research focus is on palliative and end-of-life care, health and aging with Indigenous people and improving access to end-of-life care with First Nation's people by creating culturally relevant health programs and policies.

Project Coordinator, Centre for Education and Research on Aging & Health (CERAH)
Melody Wawia, M.Ed., is an Ojibwe woman from Red Rock Indian Band, Lake Helen Reserve. Melody is a three time graduate of Lakehead University, recently completing her Master of Education where her studies focused on issues in Aboriginal Education. She is employed as a Project Coordinator at Lakehead University's Centre for Education and Research on Aging & Health on this 5-year CIHR Aboriginal Health Intervention grant, focusing on improving end-of-life care in First Nation's communities.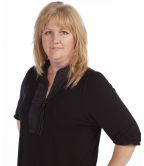 Education Curriculum Developer
Kimberly Ramsbottom completed her Masters of Social Work with a Specialization in Gerontology at Lakehead University. Her research interests include Palliative Care, Advance Care Planning and Peer Led Debriefing for Long-term Care Staff. Kimberly has worked with the Quality Palliative Care-in Long Term Care project under the supervision of Principal Investigator Dr. Mary Lou Kelley.  Presently she is working at the Centre for Education on Research on Aging & Health at Lakehead University with the research project titled "Improving End-of-Life Care in First Nations Communities". Kimberly is committed to continuing her career in Gerontological research with a primary goal of integrating Advance Care Planning into Canada's everyday health services to ensure "Good Deaths" for all Canadians.

Aboriginal Community Facilitator, Peguis First Nation
Pauline Thomas, better known in her community as "Edie" is a Peguis Band member and the Peguis Aboriginal Community Facilitator for the project. Edie has four children and two awesome grandchildren. She has worked in the Peguis Health Centre for 17 years; 4 years as an Administrative Assistant and 13 years as a Medical Transportation Coordinator. Edie is a graduate of the Health Care Management program at Red River College in Winnipeg, MB. In 2008, Edie was hired as a Communications and Consultations Assistant on a two year research project entitled "Percy E. Moore Hospital Integration Project" based at the local hospital. Edie is the Chairperson for Peguis First Nation Gaming Commission.

Part-Time Case Manager, Long Term Care/Home and Community Care program, & Aboriginal Community Facilitator, Six Nations of the Grand River Territory (Retired 2015)
Verna Fruch was born on the Six Nations Reserve. She has eight siblings including her twin sister, Vera. Verna is of the Turtle Clan with a Mohawk Mother and a Delaware Father. From an early age, Verna wanted to work in the medical profession. She attended the University of Western Ontario in London, completing a Bachelor of Science degree in Biology and then attended Mohawk College in Hamilton where she obtained her diploma as a Registered Nurse, being named to the Dean's Honour List. Her nursing career has spanned over thirty years in many areas of nursing starting with an interest in surgical nursing, working in the operating/recovery room to hospice palliative care. Verna has worked as a Case Manager for the last fifteen years, gaining valuable experience with the Ministry of Health Community Care Access Center and being one of the first dedicated palliative care case managers for the program. In 2003, Verna returned to her roots and commenced working for the Six Nations Long Term Care/Home and Community Care program. She initiated the palliative care committee
there and has remained as a part time case manager in the program to this day. Verna is passionate in her goal to complete her career working to ensure that members of her community can receive compassionate, coordinated hospice palliative care in their community. Verna married her life partner, Alex Fruch and they have two sons.

Community Care Coordinator, & Aboriginal Community Facilitator, Naotkamegwanning First Nation
Boozhoo. Maxine Crow of Naotkamegwanning First Nation has been Community
Care Coordinator since 2007. Prior to that, she was a Personal Support Worker for 2 years. She has lived in the community all her life, only leaving to attend college in Thunder Bay where she received her diploma in Developmental Services. Since the introduction of palliative care into the community, Maxine knew that this was a challenge she wanted to take on as her community has strong traditional values and beliefs. Her goal with this project was to provide services and optimum care for members who wish to stay home for as long as possible, and to provide choices to those who wish to go on
their journey in the comforts of their home and with family. Maxine has 6 sons, 3 daughters and 2 granddaughters.

Research Assistant, Improving End-of-Life Care in First Nations Communities
Jessica has been a research assistant on the EOLFN project since 2010. From 2013-15 she was also the Graduate Student Trainee on the project. She is currently pursuing a master's degree in Health Sciences with Specialization in Gerontology at Lakehead University. Her thesis is "A case study of journey mapping to design a palliative care pathway for Naotkamegwanning First Nation: A qualitative evaluation." From 2010-13, she was a research assistant at the Centre for Education and Research on Aging & Health (CERAH) for the "Quality Palliative Care in Long-Term Care" (QPC-LTC) project. Jessica's research interests include Indigenous people's health, palliative care, program planning and evaluation, and knowledge translation.

Project Manager, Advance Care Planning Initiatives
Jill was the former Project Manager from 2013-2014 and the Project Manager for the Advance Care Planning in First Nations Communities initiatives. From 2011-14, Jill was the project manager for the Quality Palliative Care in Long Term Care Alliance. She has a Masters of Social Work with a specialization in Gerontology. Jill's research focus has been on improving the quality of life of residents both living and dying in long term care. Her work has focused on developing and evaluating palliative care programs in four long term homes through participatory action research.