The following is a list of resources that have been recommended or have been used in the project communities.
Honouring the Choices of the People booklet
Honouring the Choices of the People (PDF) is designed to support Aboriginal people and their caregivers in rural and remote communities living with life threatening illness.
---
Reconnection Journey Resources
The following Reconnection Journey Resources have been created by Cindy Martin, Traditional Wellness Coordinator, Six Nations of the Grand River Territory.
The following picture shows the items included in a reconnection journey package.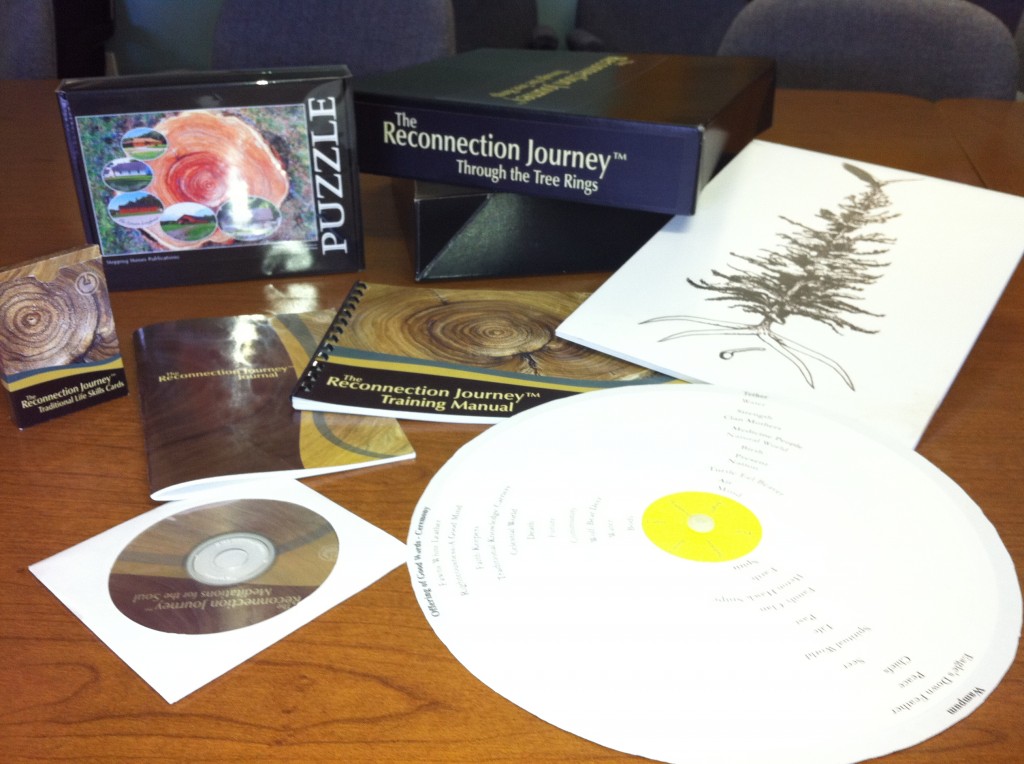 The following video describes the reconnection journey through the tree rings.
The picture below resembles a tree ring and begins in the center "core" and extends outward to 13 layers that spin (see above video for instructions).